THIS SUNDAY LIVE ONLINE 3PM

💍XMAS EXTRAVAGANZA💎

LUXURY GOODS LIQUIDATION AUCTION

COLLECTION DETAILS

IN PERSON
Monday 11th and Tuesday 12th December
10am – 4pm
ADDRESS
No 11 33 - 37 College Street Gladesville NSW 2111
NOTE College Street is closed. Enter via Victoria Road onto Frank Street. Turn Second left. (Thunderbolt Distillery is the first unit on driveway)

FREE EXPRESS DELIVERY WITH INSURANCE FOR JEWELLERY, WATCHES & DESIGNER BAGS. FOR OTHER ITEMS SEE LISY OF CARRIERS BELOW:
LOCAL
Local - Leo Removals (0412 493 447)
Local - New Age Transport - Adrian (0415 872 555)
Local - Jeff's Removals (0423 890 343)
Local - The Monsters (0468 547 683)
Local - Pack & Send Homebush (02 8303 0488) [email protected]
INTERSTATE
- Caloundra Removals (02 9605 7911) caloudraremovals.com.au
- Blue Mexican (0414 463 963)
- Mullumbimby Removals (02 6684 2198)
- Amatrix Removals (0409 133 263) [email protected]
- Pack & Send Prymont (02 9660 5088) [email protected]
- Get IT 2 U (0405 579 215) [email protected]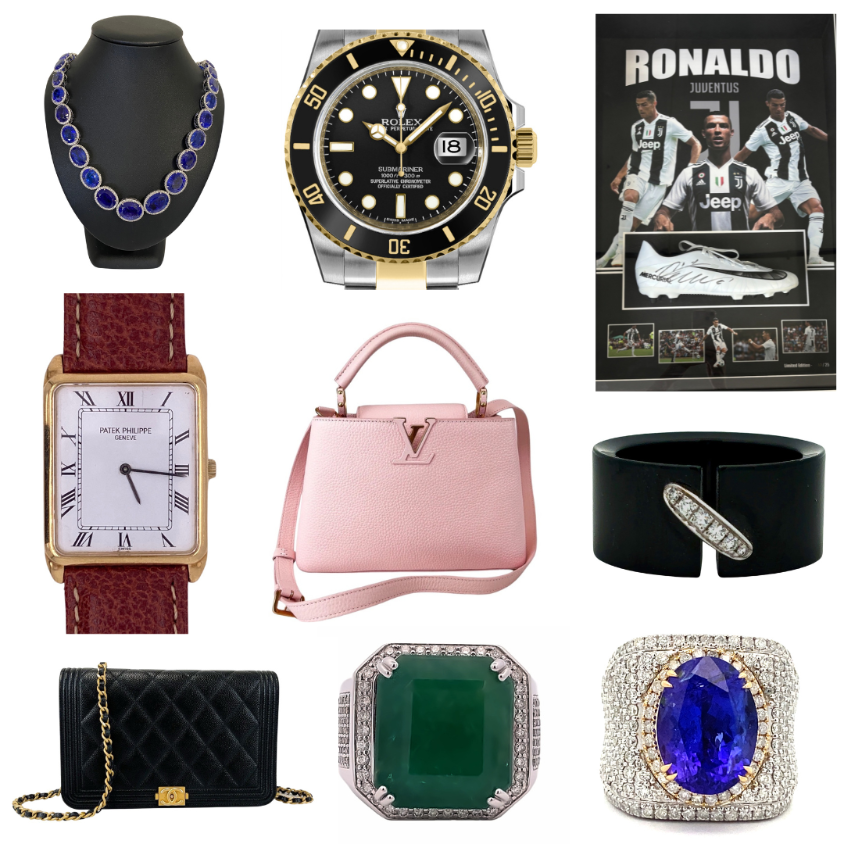 JOIN IN
LIVE ONLINE SUNDAY 10TH DECEMBER AT 3PM
Due to the closure and liquidation of a prominent luxury goods retailer Pottle Auctions have instructions from the vendor to sell all stock to the highest bidder.
Just in time for Xmas over 300 lots of Fine Jewellery, Swiss Watches, Australian Art Works, Designer Hand Bags, Belts, Watch Boxes, Champagne Buckets, Seafood Food Platters go under the hammer. Plus a cased Ronaldo Juventus signed football boot!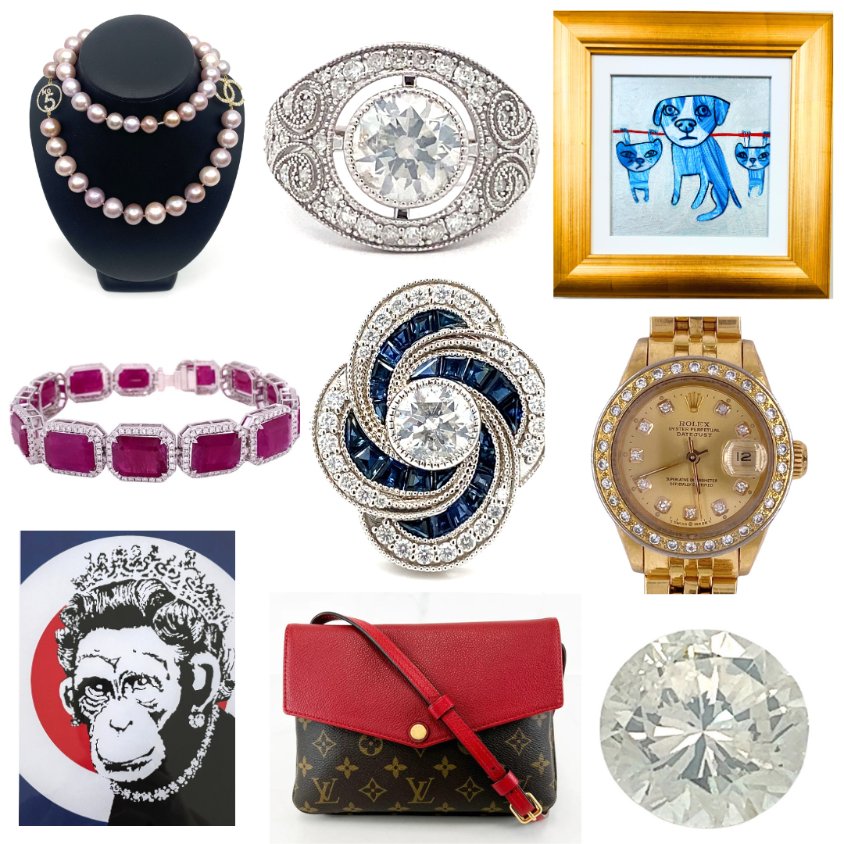 HIGHLIGHTS

10ct, 2ct, 1ct Diamond Rings, Tiffany & Co Platinum Necklace, Chaumet Ring
15ct Tanzanite & 8.40ct Diamond Necklace, Kailis Pearls, 6.97ct Diamond 14ct White Gold Necklace.
Gents 2.2ct Pink Diamond Ring, Engagements Ring
1ct 2ct 3ct and 12ct Diamond Tennis Bracelets
Aquamarine, Emerald, Earrings and Rings
Loose Diamond, Emeralds, Aquamarine, Pink Diamond Gemstones
Ladies & Gents 18ct Gold Rolex Watches , Le Coutre Dress, Patek Philippe, Breiting Avenger
Australian Artwork – John Olsen, Banksy, Mark Hanham, David Bromley, Charles Blackman
Designer Handbags – Gucci, Saint Laurant, Christian Dior, Louis Vuittion , Chanel, Verace
Bottle of Moet Champagne, French Champayne Buckets, Platters, Watch & Cigar Cases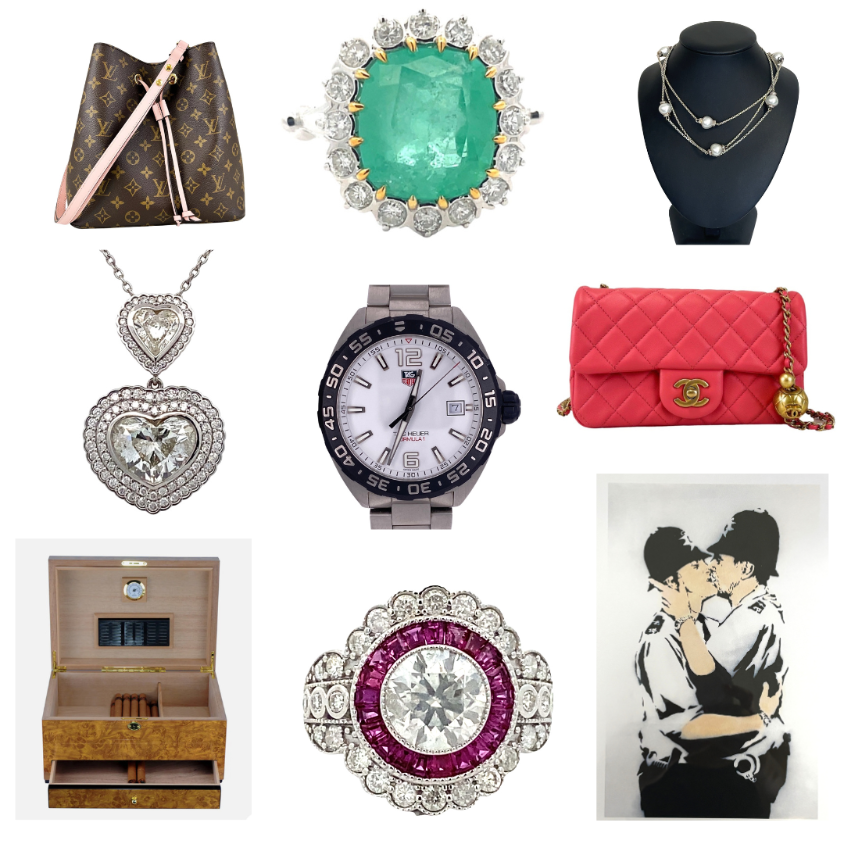 -100% Authenticity Guaranteed

- Secure and Transparent Bidding Process
- Bid Anywhere in Australia with Confidence
- All Pieces Come With a Certificate of Authenticity
- Free Express Delivery, Insurance Australia Wide
- Telephone Bids Available
- Bid Confidently With Us - Auctioneers & Valuers Since 1992
Australia's No.1 Live Bidding Jewellery Auction House
WHAT OUR CUSTOMERS SAY....
"Some great Jewellery pieces bought from Pottle Auction. Thank You."
Peter - Pymble, NSW
"First auction with Pottle Auctions. Great Experience, Bought a Bracelet and Rings for a very reasonable price."
Simone King - Elizabeth Bay, NSW
"Regular jewellery buyer at Pottle Auctions, Highly Recommended."

King - London, UK
"The best jewellery auction. I did online bidding and it was such a great experience." " Great team, profession, friendly AAA +++."
" I bought about 5 items at the Vaucluse auction last weekend. Two of these items were jewelley items and were gifts for my family. I live in New York and so was very excited to receive my purchases. When they arrived I was very happy, such great value." " I thought I had left quite low bids too but ended up winning." "Very please from NY."

Rupert - New York, US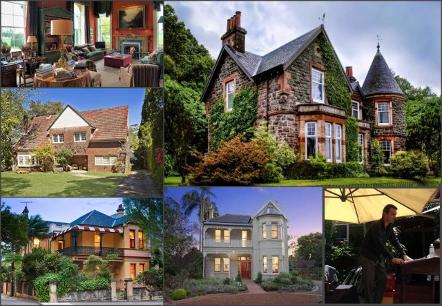 What our customers think....
"What an experience ! Thank you so much to you and your team for your dedication, I am delighted with the out come of the Home Contents Auction and would highly recommend Pottle Auctions".


G H Johnson, Pymble.
"After over forty years we had to sell our family home and contents in Pymble and downsize. Julian has impressive industry knowledge, full of energy excellent result."


Mr & Mrs Evan, Wahroogna
"We just wanted to say how impressed we were with your team, your hard work & to Julian in particular, your voice! How you managed to stay up there on your pedestal and keep the banter going for the whole day was superhuman.........Thank You"
The Grunberg And Da Silva Collection, Randwick
More testimonies.......